10 Sep 2020
Sustainable Fashion: The Path to Transformation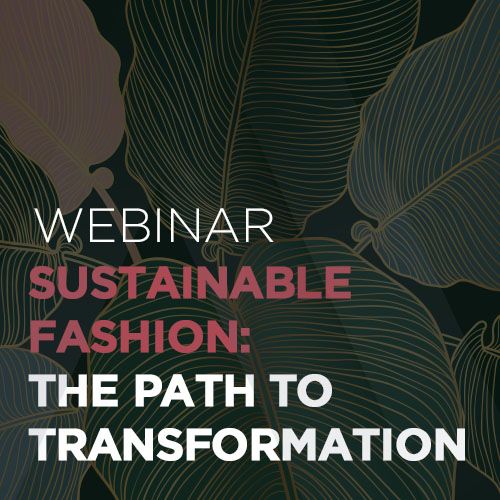 There has never been a better time to commit to sustainable fashion; consumer environmental awareness has been accelerated by COVID-19 and is increasingly considered a key characteristic of the "New Normal".
Hear from world leading brands Kering Group, Tendam and ECOALF on how they are taking the lead on sustainability and aligning their business strategies with the values of their customers to drive growth.
Learn how brands are now looking at sustainability – once considered a fleeting consumer trend – as a strategic priority.
Confirmed Panellists:
Christine Goulay, Head of Sustainable Innovation, Kering
Ignacio Sierra Armas, Corporate General Manager, Tendam & President, European Branded Clothing Alliance EBCA
Carolina Álvarez-Ossorio, Marketing Director, ECOALF
Moderator:
Sammar Farooqi, Principal Retail & Consumer Industry Consulting, SAP
Topic: Sustainable Fashion: The Path to Transformation
Date: Thursday 10 September, 13:00 (London), 16:00 (United Arab Emirates)
This live webinar will explore:
How can fashion brands can deliver impactful, sustainable processes across the entire value chain: from ethical sourcing and manufacturing, to carbon footprint-sensitive distribution and fulfillment, through to smart commerce to re-use and recycling
The state of the circular economy today and the systemic shifts needed to advance in the fashion industry after the disruptions caused by COVID-19
How fashion brands can set universal environmental and employee welfare standards across their supply chains
The challenges and opportunities related to integrating sustainability into business strategy and operations