RetailWire Discussion: Which retailer will rule in 2020?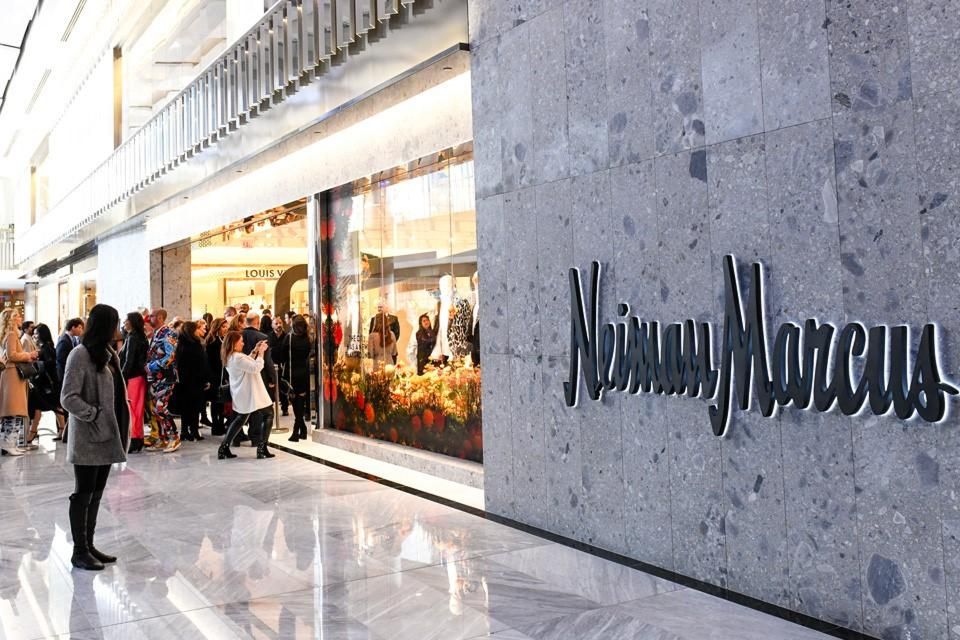 Which retailer has the brightest business prospects at the start of the new year? Will it be one from the list of retailers that made positive headlines in 2019 or a completely different business that finds the key to consumers' mobile wallets in 2020?
The past year was a good one for a number of retailers and executives who earned accolades from the press and, in some cases, investors.
Walmart was selected as "2019 Retailer of the Year" by Progressive Grocer. The grocery trade pub honored Aldi the prior year. Jim Dudlicek, editorial director of Progressive Grocer, said in a statement, "Among retailers that sell groceries, Walmart over the past year has been head and shoulders above the pack in the reinvention of routine buying and selling."
In September, Supermarket News named Giant Foods as "Retailer of the Year" and called out the launch of its new Giant Heirloom Market concept store. Supermarket News' editors wrote, "Heirloom Market epitomizes that customer-centric approach and gives Giant a vehicle to expand deeper into population-dense, lucrative urban areas."
Dick's Sporting Goods was named Footwear News' "Retailer Of The Year" as its "move to pull guns from its shelves took a positive turn for business."
Neiman Marcus beat out Selfridges and Bloomingdale's to be named "Retailer of the Year" by Luxury Daily. The chain earned this distinction for bold moves, including opening its first New York City store, expanding into new categories such as clean and CBD beauty, launching curated collections based on emerging consumer trends, and embracing retail's evolution with an investment in secondhand retailer Fashionphile.
Target's Brian Cornell was honored as "Top CEO of the Year" by CNN Business for leading a company that was able to manage pressure from Amazon.com and Walmart and find "the right balance between physical stores and digital commerce."
Kohl's Michelle Gass earned "2019 Executive of the Year" from Retail Dive as well as "CEO of the Year" from BizTimes, the business journal focused on Kohl's home market of Milwaukee. BizTimes praised Ms. Gass' "outside-the-box approach to an ever-changing retail landscape."
Comments from the RetailWire BrainTrust:
Even though Amazon continues to dominate online, I think that Target is doing a great job of becoming Target 2.0, a true omnichannel retailer. They once transformed from Dayton-Hudson to Target in order to combat discounters; now Target is on the path to their next transformation, and it's looking great so far!
Shawn Harris, Customer Partnerships & Strategy, SmartLens, NA
L.L.Bean. That's right … L.L.Bean. Not because they will do anything breathtaking or headline grabbing. Just out of the sheer excellence of their execution. The clarity and consistency of their brand promise. The loyalty shown by customers. I was in an L.L.Bean physical store yesterday. Jammed. Yes there was a "sale" banner at the front door, but most of the store was at regular ticketed price. Tables of men's flannel shirts stacked high at regular price. The mall raced to lower and lower prices on flannel shirts in the weeks before Christmas. I watched Macy's go from $24.99 to $19.99 to $12.99 to $9.99 … all for the privilege of selling out of flannels two weeks before Christmas. That's just crazy. L.L.Bean seems to know that the coldest 60 days of the year are still ahead. Looks like they manage to have a disciplined weeks of supply process. Makes sense to me. So my vote goes to a retailer doing great on the fundamentals. Not looking for headlines, but knowing their brand promise and keeping it.
Jeff Sward, Founding Partner, Merchandising Metrics
Target would top my list for continued success in 2020. Their investments in both digital and in-store have really created a seamless shopping experience. Others to watch would be the big names in the battle of the beauty retailers – Sephora and Ulta. Like Target, they are investing on both fronts (digital and in-store). If they continue with compelling product launches and influencer relationships, you will see them continue to gain market share from the department stores.
Lauren Goldberg, Principal, LSG Marketing Solutions
Best Buy, Nordstrom and Target each have moved the needle of innovation in-store. Physical retail showcasing products and customer service directly inspires goodwill and trust online. Like the saying goes, "the gift [goodwill] that keeps on giving." From my research, there seems to be an Amazon and Walmart "fatigue" beginning to infiltrate the marketplace. Amazon at some point will become a victim of its own success due to the large scale climate and environmental effects of Amazon's delivery model. Walmart, after purging its unicorns, now seems to be settling back and addressing its true customer, leveraging in-store shopping tech to serve their customers. 2020 and beyond hopefully will be a decade of substance for the consumer rather than bright, shiny press releases. Today, decades into online shopping huge gaps exist in a customer's ability to navigate and shop through millions of individual SKUs on a retailer's website. Cognitive computing has been thrown around for some time now. Time to move past computer science formula-based tech and move forward on human-based cognitive solutions.
Cynthia Holcomb, Founder | CEO, Prefeye - Preference Science Technologies Inc.
Best Buy! Best Buy! Best Buy!
MAJOR pivot against showrooming for online sales, a VERY robust e-commerce platform using advanced technologies for conversions ($8 Billion in revenue) AND the biggest model shift in retail (outside of Amazon trying to go physical retail) by moving into services: connected home, health, safety and connected associates. Hubert Joly and now Corie Barry are leading the retailer into the future and have defied the odds with smart decisions and a brilliant strategy to combat Amazon.
Dave Nixon, Data Analytics Solutions Executive, Teradata
Target's due, at least from this list. But IMO, some of the new "department stores" are rocking it too, like Showfields, Neighborhood Goods, 4-star, b8ta and new centers like Coal Drop Yards (U.K.) — those are retail-changing ideas that deserve much more attention, especially from the dinosaurs. The moniker of "Retailer of the Year" should not just go to the behemoths who drop a half trillion every year, but more so to the ideas that they eventually copy at scale, especially in the next 10 years.
Lee Peterson, EVP Thought Leadership, Marketing, WD Partners
While this list of retailers is interesting and shows some very good innovations and success stories, I'm not sure all of them are well-positioned for 2020. For example, Kohl's may have done some interesting things in their stores, e.g. inviting Alid, WW, and Amazon into their space, but it's still not clear even from their own financial data that this is leading them to a successful future. I've stated in previous comments that while Amazon returns, for example, are bringing in consumers who normally would not shop at Kohl's there is no evidence those same consumers are buying anything from the store if the merchandise hasn't changed. Not to single out Kohl's, but also with Neiman Marcus and Giant Foods it's unclear to me if they can translate what they have done in 2019 into success in 2020. Neiman Marcus, in particular, has a heavy debt load to worry about.
I suggest that Lululemon and Nike should be added to this list. Both have stayed true to their brand identity and created new physical shopping experiences while integrating digital into everything they deliver. Nike, for example, has shown they do not need Amazon's marketplace to successfully sell directly to their customers – what other brands can legitimately claim this?
Ricardo Belmar, Sr Director, Retail Transformation Specialist, Infovista
Read the entire RetailWire discussion:
http://bit.ly/2RltI3f

Photo credit: Neiman Marcus