30 Jan 2020
New speaker announced! Patrick Chalhoub, CEO, Chalhoub Group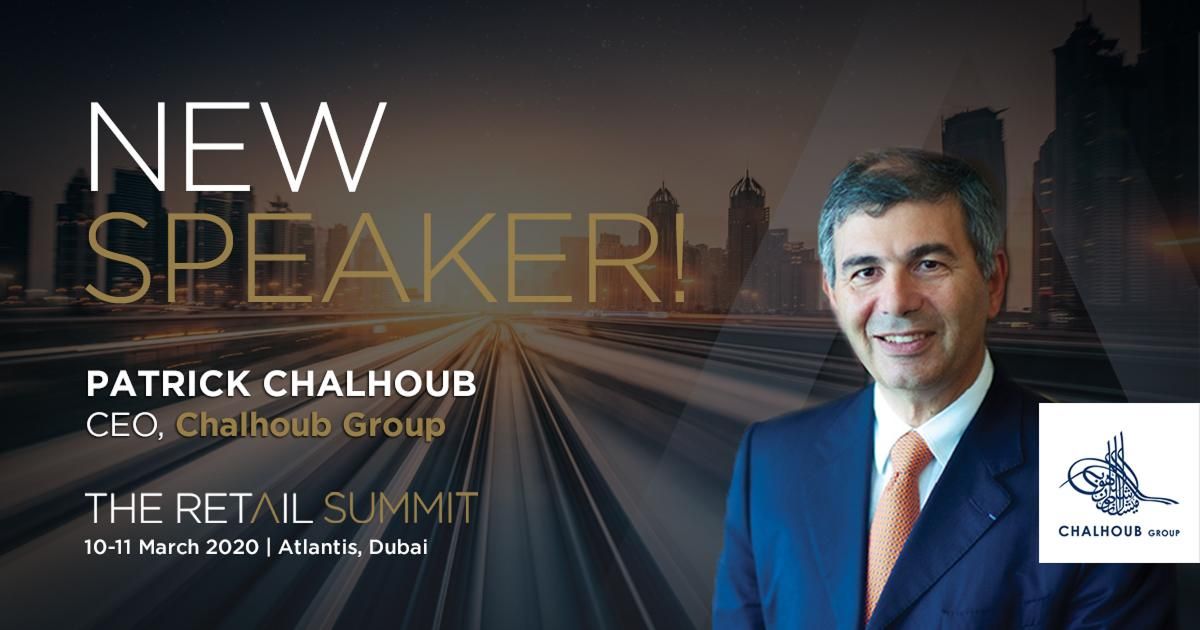 New speaker announced! Patrick Chalhoub, CEO, Chalhoub Group
What's the winning formula for retail in the Middle East? How can retailers leverage e-commerce to drive sales? And, what is the formula for creating a memorable customer experience in a saturated market?
We are delighted to host an unmissable session at The Retail Summit 2020, featuring Patrick Chalhoub, CEO of Chalhoub Group and Fahad Kazim, VP, Meydan Malls of Meydan Group.
If you are considering expansion into the Middle East, this session will explore the current retail landscape in Dubai and equip you with strategies for success.
BOOK BEFORE MIDNIGHT TONIGHT & save £300 on retailer passes: https://bit.ly/2ObhHN3