10 Feb 2020
New Podcast Episode – Authentic Brands Group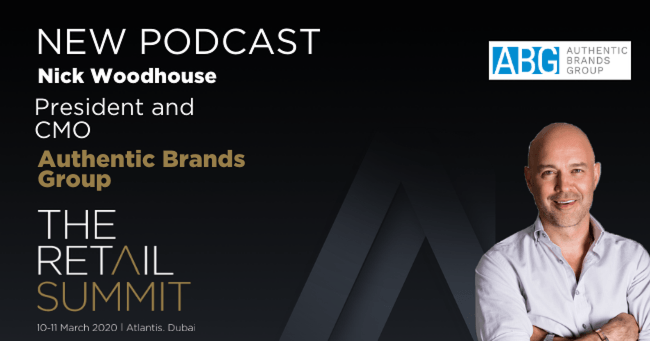 How do you build a portfolio of iconic brands that generate more than $10 billion in annual #retail sales?
How do you create a global retail footprint of 50 consumer brands and properties in more than 100,000 points of sale, and 5,000 freestanding stores and shop-in-shops around the world?
How do you successfully deliver immersive brand experiences and innovative content for the world's most renowned brands including Marilyn Monroe®, Elvis Presley®, Muhammad Ali®, Sports Illustrated®, Barneys New York® (plus many more)?
In our latest podcast, we hear from Nick Woodhouse, President and CMO of Authentic Brands Group and speaker The Retail Summit 2020, about how ABG have achieved such phenomenal growth, their diversification strategy, most recent acquisitions and what's in store for this innovative and exciting organisation.
Listen to the podcast online now: http://bit.ly/3bjSDxd
Join Nick in his session at The Retail Summit 'Happily ever after: Getting lost in the power of storytelling for retail' on 11 March. Download the agenda or book a pass online.