30 Oct 2019
Halloween deadline! Don't miss our early booking rate to save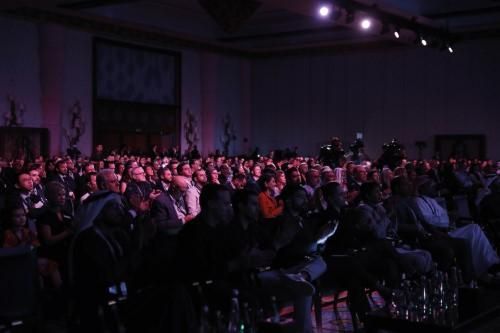 With no doubt that summer is now officially over here in chilly London, the work towards The Retail Summit 2020 is heating up.
The past couple of weeks following our launch events in Dubai and London have been incredibly busy for the team – and we have been delighted to welcome some fantastic names to the speaker faculty over the last fortnight.
With the following speakers joining us to shine a spotlight on the most important topics facing retail today, can you afford to miss your opportunity to join them?
Sabrina Fung, Group Managing Director, Fung Retailing Group
Marcella Wartenbergh, CEO, Pepe Jeans Group
Marloes Knippenberg, CEO, Kerten Hospitality
Fredrik Malm, President Europe and International, Coach
Hans Carpels, President, GEIE, Euronics
Nilesh Ved, Chairman, Apparel Group
The Retail Summit is committed to facilitating learning across retail and beyond – and our global leaders, representing brands from luxury to consumer electronics and markets from the US to China, truly showcase the breadth of retail today.
Also vital to our incredible line up of speakers has been a dedication to represent the diversity of talent and leadership in the industry. With 30% of our speaker faculty made up of female leaders – we are not there yet but committed to our goal to amplify and highlight female voices.
To see more about the speakers joining us and what they will be covering at the Summit, visit our speaker page or download the brochure.
Don't miss out on our early booking rate, ending midnight, Thursday 31 October, to secure your place and save up to £1,000! Book your pass today.