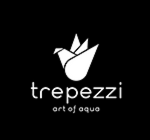 Trepezzi swimwear was founded in 2018 to bring luxury and fashion to two very important segments of the swimwear industry; sun protection & modest swimwear. Trepezzi's mission is to protect customers from harmful UV rays while preserving their sense of luxury, fashion and modesty.

Owned and run by two young women, Berfu Pakkan Ramazanoglu & Linda Kender, with a visionary entrepreneurial spirit, and strong corporate backgrounds in sales, marketing, product management and finance, Trepezzi's partners are a force to be reckoned with.

Their approach to design, production & delivery promises a chic, modern & fashionable take on the modest swimwear sector, catering to women with covering needs across the globe and setting Trepezzi on a course to become the preferred brand of choice of customers looking to invest in modest swimwear and fashion rashguards.

The design process, driven by the partners themselves with careful outsourcing of some elements to up and coming designers, aims to continue in this vein with future collaborations with established designers from around the world.

Trepezzi swimwear pieces are made of the highest quality swim material coming directly from well-known international material factories ensuring the highest quality materials that have been treated with UV protection 50 UPF* & a Bionic Finish®C6 to repel water, oil and soil with fabrics ensured to dry faster, designed for women who want to preserve their skin from the sun without compromising their style or modesty at the beach.
This novel approach to luxury covering swimwear positively contributes to the modest swimwear segment, through design, product quality & modern silhouettes. Revolutionizing the industry standards especially for the cuts, will ensure the whole segment advances through innovative designs which remain modest; ensuring different designs answer to different age categories, fashion trends, body type variations as well as tastes within the industry.

The signatures of the brands' designs contribute to both the beauty as well as the function of the swimsuits, answering some major challenges facing a modest swimsuit with workable solutions which enhance both the appearance and the performance of the products and set the brand apart from its competition.

Trepezzi produces all its' swimsuits in their designated quality controlled production facilities in Turkey which adhere to international compliance rules and fair trade & employment agreements.