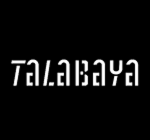 The Talabaya story is a story of two seemingly different women: a fashion designer and a client with a very specific request. They met in 2015. She wanted abaya in Europian style. Determined to master also this fashion challenge, Lucie contacted a Prague-based fashion designer, Mirka Talavaskova. Mirka designed a piece of clothing that combined the Middle Eastern fashion with the European minimalist style. And the first Talabaya was created.

This collaboration incited Mirka's curitosity; she has always been attracted to different cultures. Mirka imagined a collection that combines the elegance of Arab women and luxury materials with European details. And then an invitation came to the first modest fashion event in Dubai, Pret-a-Cover Buyers Lane,2018

At this moment, Talabaya will present her sequel Collection at Pret-a-Cover Buyers Lane,2019 in Dubai and starts selling at Harvey Nichols Riyadh.