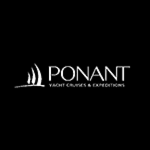 Experience a PONANT Luxury Expedition
Established in 1988 by Jean Emmanuel Sauvée and a dozen officers from the French Merchant Navy, PONANT is the World Leader in Luxury Expeditions and the only French-owned cruise line. Today, PONANT is leading the way with a new style of luxury cruising through a unique conception of sea travel which combines exceptional itineraries and luxury hotel services, aboard luxurious smaller-scale ships.
The PONANT teams invite you to experience the very essence of travel by embarking on a PONANT expedition cruise. Drawing on our proven experience in sailing to extreme regions aboard safe ships that are respectful of the environment and equipped with the very latest technology, we bring you a range of carefully selected, unique itineraries.