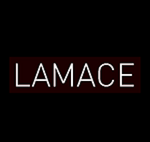 Based in Dubai, LAMACE has established itself as the go-to destination for East meets West luxury fashion. With an eclectic mix of Western design mixed with the opulent luxury of Eastern silks, fine fabrics and delicate embellishments.
Founded originally as a Couture Fashion House, LAMACE, has expanded into Ready to Wear collections, delivered to a global clientele. We launched our e-commerce website in 2018 to offer our Ready to Wear ranges online so that we could share our work and our designs with women all around the world, expanding the LAMACE family worldwide.
Whether Couture or Ready to Wear, every piece is perfectly crafted, using the highest quality materials. When we create a LAMACE piece we do so with the goal in mind of making that client look and feel her absolute best. Each of our pieces are made in our Dubai workshop, from the sketching to the production, right through to our hand embellishments. It's all done in Dubai by our wonderfully skilled and creative team.
Our brand mission is to be accessible to all women, regardless of age, body shape, social/religious preferences or financial status. We have a vast and diverse portfolio of collections, meticulously planned and designed to ensure that all woman can find a style and price range to suit their individual needs. In addition to our own collections we also offer a global couture service and work closely with our couture clients to design and deliver the outfit of their dreams!!
Our Ready to Wear collections can be ordered online and delivered globally via courier within 3 working days. All Ready to Wear pieces have been crafted with the same attention to detail as we apply to our couture work, using the finest quality fabrics and hand embellishments.
The LAMACE woman is any woman – every woman, whether she is 16 or 60, we are here to help every woman look and feel her very best for any occasion.