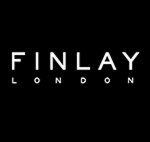 Inspired by a desire to create frames which celebrate the individuality and character of its wearers, FINLAY London has become synonymous with ultra-wearable, yet noteworthy sunglasses and spectacles.
FINLAY London prides itself in the long-established techniques of eyewear artisans located in the foothills of the Italian Alps. Expert craftsmen and women dedicate their years of experience and attention to detail to lovingly create each frame.
In January 2018, FINLAY London opened its first ever concept store in Soho London. Based in the vibrant Carnaby neighbourhood, the brand has created the ultimate destination for independent eyewear, with a truly personalised experience and the ability to offer eye tests in an engaging environment.