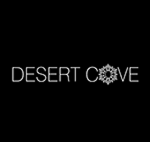 Desert Cove Fashion is one a leading go-to brand for wardrobe staples that are modest, chic, trendy, fashionable and affordable. We promise to provide our customers "Hottest Trends, the Modest Way."
Founded by Mosika Zeid; lawyer, entrepreneur and a mother; the idea evolved from her personal struggle to find affordable, trendy, quality modest fashion in today's market. With a keen emphasis on neat and chic styles, our designs are individually curated to enhance the effortless confidence and unique style found in each woman.
Desert Cove Fashion collections have already been selected and featured in multiple leading ecommerce websites worldwide, the GCC's exclusive TV Home Shopping Network, Ellaycom, and in 'conventional fashion' retail fashion stores such as House of Fraser, being the first ever dedicated modest fashion brand to be stocked in the UK department store giant.
Each collection is individually tailored using only the finest materials and workmanship from Turkey. Our product catalog is readily available for easy integration with styled images, detailed descriptions, product tags and delivery optimization. We support our retail clients with flexible MOQs, customization options, generous margins, and above all exceptional reliability and service.
Since launching in 2017, we have developed a fiercely loyal customer base who appreciate our:
high quality product
modest yet trendy designs
affordable prices
personalized and exceptional customer service
Desert Cove Fashion believes in being more than just another modest fashion brand. We are committed to creating a platform where each customer is treated like a sister and welcomed to the family with open arms. This community of #SistersUnited invigorates, informs and celebrates the style conscious, modern, productive modest woman all around the world. Our fraternity is made of influencers, bloggers and customers; all who are passionate about embracing the modest fashion lifestyle.
For any inquiries related to featuring our collections on your ecommerce site or in store retail outlets, you can contact us through:
email: salam@desertcovefashion.com
website: www.desertcovefashion.com
Facebook and Instagram: @desertcovefashion