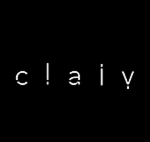 With various backgrounds in couture, the CLAIY design team equips the modern day woman with power and glamour, crafted with traditional techniques and an incomparable level of attention. Caped sleeves, backless cuts and an unapologetic amount of chiffon cements the collection as couture in detail, but crucially wearable in design.
Having dressed members of the British Royal Family - Princess Eugenie and Beatrice, as well as a number of A-list celebrities including; Little Mix, Goldie Hawn, Jo Woods and Binky Felstead, our talented team turns their couture inspirations into their own wondrously modern interpretations.
Our girl sees the world a unrestrictive place bursting with the unknown and waiting for her to explore. Her days are authentic, charming and sometimes wild. A smile on her face whenever a cocktail is in hand, our girl is opposed to overthinking and instead believes deeply in her instinct. Excitement always overrules trepidation, nothing is out of reach. Those around her are gravitated and enriched by her wicked sense of humour and desire to conquer experiences.