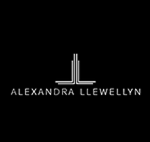 Launched in 2010, Alexandra Llewellyn is known for creating original and beautifully handcrafted backgammon sets, luxury games and bespoke furniture. Her designs are both games and objets d'art.
The seed was sown when Alexandra played a game of backgammon in Cairo as a child. Her opponent was ten times her age and although they had nothing in common, they were able to communicate through their shared love of the game.
Seen in some of the most exclusive locations, Alexandra's timeless designs are played all over the world. Her creations are owned and commissioned by Royalty and VIPs including Richard Branson, Sony Music, Elle Macpherson and American Vogue.