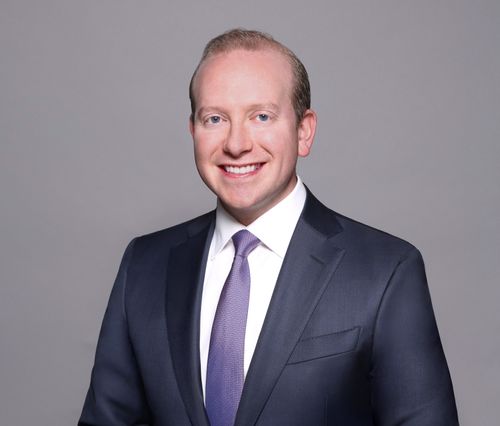 Yehuda Shmidman

Chairman & CEO
,
WHP Global & Toys "R" Us
Yehuda Shmidman is a veteran of the brand management industry, having successfully deployed more than USD $3 billion of capital over nearly two decades into acquiring, growing, and monetizing global consumer brands.
His experience expanded during his career to multiple consumer segments including fashion, hardgoods, toys, home, wellness, media, celebrity, sports and electronics, with direct leadership over dozens of world famous brands including TOYS"R"US, ANNE KLEIN, MARTHA STEWART and PEANUTS.
Yehuda currently serves as Co-Founder, Chairman & CEO of WHP Global, a New York based brand management firm founded in 2019 together with Oaktree Capital. WHP Global's brand portfolio generates over USD $4.5 billion in annual retail sales, and includes ANNE KLEIN, JOSEPH ABBOUD, ISAAC MIZRAHI, JOE'S JEANS, LOTTO, TOYS"R"US and BABIES"R"US. WHP Global is also parent to WHP+, a turnkey e-commerce platform, and WHP SOLUTIONS, a sourcing agency based in Asia.
Yehuda has served on multiple public and private boards, both commercial and nonprofit, and angel invests from time to time. He currently is an active board member and executive committee member of the Fashion Scholarship Fund, and he sits on the board of Wave Hill, a public garden & cultural center in New York. Yehuda is also a board observer of TOYS"R"US ANZ (ASX:TOY).
Over the years, Fortune Magazine and Crain's New York included Yehuda in their prestigious "40 Under 40" lists, and multiple universities – including Columbia University, NYU Stern School of Business and Fordham Law School – have featured Yehuda as a guest lecturer to deliver insights into the future of consumer brands and the retail industry.
About WHP Global
WHP Global is a leading brand management firm based in New York that acquires and develops global consumer brands. WHP owns JOSEPH ABBOUD®, ANNE KLEIN®, JOE'S JEANS®, WILLIAM RAST®, ISAAC MIZRAHI®, LOTTO®, TOYS"R"US® and BABIES"R"US®. Collectively the brands generate over USD$4.5 billion in global retail sales. The company also owns WHP+, a turnkey direct to consumer digital e-commerce platform for brands, and WHP SOLUTIONS, a sourcing agency based in Asia. WHP Global is a carbon neutral company, and is dedicated to providing necessary resources to empower its brands, partners, and employees to make a positive impact for the communities we serve. For more information, please visit www.whp-global.com.