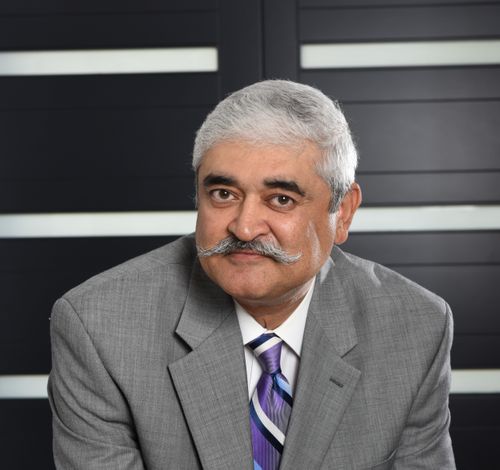 Tapan Vaidya

CEO
,
Papa John's UAE & KSA
Tapan Vaidya, CEO, PJP Investments Group (Papa Johns United Arab Emirates, Saudi Arabia & Jordan)
BSc in Mathematics from St. Xavier's College & a Business Diploma from NMIMS, Mumbai, India, Tapan started working in restaurants from his University days – loved his work so much, he never left the industry.
Now a veteran in the industry & on Caterer Middle East Power 50 List 3 years in a row, from 2020 to 2022; RetailME ICONS awardee for 2021; Tapan is currently CEO of PJP Investments Group, owner-operators of Papa Johns in the UAE, KSA, Jordan & Iraq. With 36 years' experience across Middle East & India, Tapan has been associated with the development of hundreds of restaurants across these markets with brands including Papa Johns, Chili's, Burger King, Pizza Hut, Outback Steakhouse… it is a long list. Currently focused on developing and expanding Papa Johns in the UAE, Saudi Arabia & Jordan, Tapan is keen to give back to the industry from his deep knowledge and hands on experience. He is also on the Advisory Board of UAE Restaurant Group, a not for profit organization patronized by UAE Chamber of Commerce, the voice of the industry in UAE. The current crisis that the industry has now faced for almost two years, Tapan has dug deep to bring new insights and creative solutions in handling his business.
About PJP Investments Group
PJP owns and operates Papa Johns Pizza restaurants in the United Arab Emirates, Kingdom of Saudi Arabia & Jordan under a master-franchise agreement with Papa Johns International. With 82 restaurants in the UE, PJP is all set to exceed the 100 restaurants mark in the next year or so.
PJP signed on Saudi Arabian market last year, quickly growing to 19 restaurants there. PJP's plans include development of over 100 restaurants in the Saudi market in the coming years.
PJP plans to launch in the Jordanian market early Q1 of 2023 with 4 simultaneous restaurant openings to create strong buzz in Amman as well as generate economies of scale at the outset.
PJP's mission is to execute Papa John's brand promise flawlessly in all its restaurants: Better Ingredients, Better Pizza.