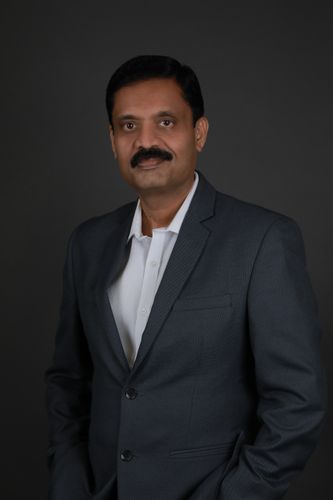 Sunil Nair

Chief Information Officer
,
GMG
As the Chief Information Officer at GMG, I focus on developing flexible, cost-effective, and scalable solutions to power our global growth. From GMG's overarching digital strategy to its digital transformation journey, I ultimately support the company, its partners, and its principals to create business value through advanced technologies.
I am passionate about emerging and disruptive technologies, applying over 26 years of experience to my role as Chief Information Officer at GMG. I am a technology evangelist, and I thrive on developing and executing strategies that power the next generation of digital and omnichannel transformations at GMG.
During my career, I have been a driving force behind significant business technology and process transformations that have delivered cost reductions, efficiency gains, and competitive advantages for businesses across the Middle East, India, and Australia. I have been recognized at multiple large retail and technology forums across various markets. I'm humbled to have received many accolades and awards for my contribution, including Most Admired CIO, Disruptive CIO, Innovative CIO, CIO Award for Excellence in E-commerce and Retail, etc.
My other interests have been tracking technology product evolution, mentoring startups, and interacting with students during my spare time.