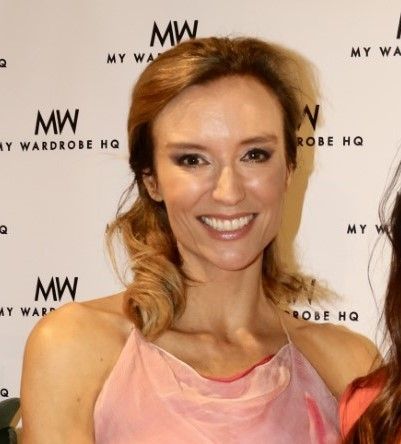 Sacha Newall

Founder CEO
,
MyWardrobeHQ
Sacha Newall worked in the publishing industry at Vogue, Times Newspapers and Associated Newspapers. In 2015 she worked with DEFRA and the Daily Mail to win the hearts and minds of consumers when the plastic bag tax was introduced in the UK market. 7.6 billion single use bags were used in the UK in 2014, after the seamless introduction of the tax, this number was reduced by 7.4 billion.
She started working in luxury E-commerce in 2015 and identified a need for new and innovative ways of trading, moving away from linear models to a more circular future. This was informed by work that she did for the launch of Depop in the UK market and her experience of working with the Future Drive team at BMW. In 2018, she co-founded My Wardrobe HQ with Tina Lake in order to address the damage that the fashion industry is doing to the planet.
About My Wardrobe HQ
MWHQ was founded in 2019 by Sacha Newall and Tina Lake. It was created with sustainability and circularity at its heart. Working both with brands and individuals, it allows luxury fashion products to be rented, sold and offered on subscription. The fashion industry is the world's second most polluting industry after energy. Every minute, in the UK alone, one truck of textile waste goes to landfill. 60% of all garments bought annually go to landfill in less than 12 months. Brands and retailers are under pressure both from consumers and from governments to act in a more sustainable way, and extending the life span of products is key to this. Brands are being set a challenge to reduce their supply in order to reduce their carbon emissions, but businesses need to grow to survive and the existing technology solutions are all built for a linear model. By offering a tech platform that is built for circularity, My Wardrobe HQ offers a solution for brands wishing to monetise and benefit from their previously sold stock. MWHQ offers its consumer facing platform as a service for brands to trial circular models, the platform is also available to brands as a white label, to ensure that brands can start their own circular journey with a single view of customer.