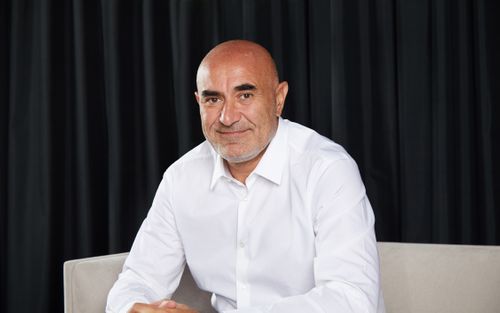 Ronaldo Mouchawar

Vice President
,
Amazon Middle East and North Africa (MENA)
Ronaldo Mouchawar is a Syrian-American entrepreneur and a pioneer of e-commerce in the MENA region. He co-founded Souq.com Group and served as its CEO. He grew the company into the largest e-commerce retailer in the Arab world. Amazon acquired Souq.com for USD $580 million in 2017. Mouchawar currently serves as the Vice President of Amazon MENA, spearheading the business across the region and guided by four principles: customer obsession, passion for invention, commitment to operational excellence, and long-term thinking.
Souq.com was initially founded in 2005 in the UAE. Mouchawar oversaw its expansion into Saudi Arabia and Egypt. With his innovative spirit and agile business acumen, Mouchawar continued to expand Souq.com's footprint by launching PayFort, which became a leading online payment service provider in the region, and Q-Express, a logistics arm to increase delivery efficiencies. In 2014, Ronaldo launched the White Friday sale event which has since become the most popular annual shopping event in the region.
In 2016, Souq.com raised USD $275 million in funding, with a valuation above USD1 billion, the Arab world's largest-ever funding deal at the time, making the e-commerce retailer the region's first unicorn. Investors included global players such as Tiger Global, Naspers, IFC of the World Bank, Standard Chartered Private Equity, Baillie Gifford and Sovereign Wealth Funds.
Since Amazon acquired Souq.com in 2017, Mouchawar has been focused on integrating the Souq and Amazon offerings to provide customers with a localized service, trusted online shopping experience, and an ever-growing array of products and services at low prices with fast delivery. The souq.com marketplace has rebranded into Amazon.ae in UAE in 2019 followed by Amazon.sa in Saudi Arabia in 2020. Souq.com continues to serve customers in Egypt. Amazon Prime has launched in the UAE in 2019 followed by Amazon Home Services in 2020, and Prime in Saudi in 2021. Arabic has been at the heart of the Amazon integration, something that is close to Mouchawar's heart, and that became a bar-raising benchmark for Amazon and technology providers in the region.
Mouchawar has also served as a board director for Instashop, a homegrown UAE grocery app, after investing in the business in 2017. Instashop was later acquired in 2020 by Delivery Hero for over USD $350 million, marked as the third-largest tech exit in the region.
With a family background in trading and a passion for innovation and technology, Mouchawar started his career as a Technical and Systems Consultant with EDS in the US. He spearheaded a consulting company that managed numerous web and e-commerce projects in the Arab world including Maktoob.com, which was later on acquired by Yahoo! In 2009.
A former basketball player of the Jalaa Club Aleppo, Mouchawar is keen to set high goals for himself and his team in his career as he did as a basketball player. He is an inspiration to young entrepreneurs looking to blaze their own trail. He is passionate about creating jobs for young talent and working with like-minded entrepreneurs.
Mouchawar sits on the Dubai Future Council on Artificial Intelligence and is appointed by His Highness Sheikh Hamdan as a member of the Dubai Future Academy board of trustees, and the International Advisory Counsel at the Executive Counsel.
Awards and recognition:
2015
In March 2015, Mouchawar received an award from His Highness Sheikh Mohammed bin Rashid Al Maktoum, Vice President and Prime Minister of the UAE and Ruler of Dubai, in recognition of Souq.com's digital influence in the UAE.
He was also awarded the prestigious Retail Business Leader of the Year & Entrepreneur of the Year Awards by Gulf Business.
2017
In 2017, Ronaldo was awarded the visionary CEO of the year title by Arabian Business, and selected as part of the Top 100 Powerful Arabs list by Gulf Business which he also featured on in 2018 and 2019.
2018
In 2018, Mouchawar topped the 50 most influential expats in the UAE list curated by Forbes magazine.
2020
In 2020, Mouchawar was dubbed one of the Top 10 tech executives in the MENA region by Gulf Business. In Dec 2020, Mouchawar was chosen top Global Local Inspirational Executive by Forbes Magazine
Education:
Mouchawar holds a Master's degree in Digital Communications and a Bachelor's degree in Electrical and Computer Engineering from Northeastern University in Boston, MA.