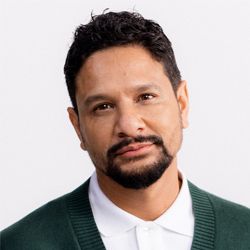 Rodney Lam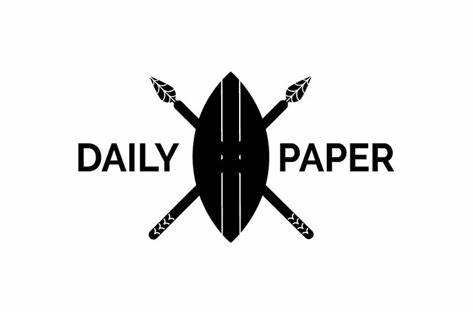 A serial entrepreneur, a family man, an actor, co-owner of Daily Paper and the writer of a successful movie: Rodney Lam (47) is grounded yet ambitious and nowhere near backing down from his success. Married for 26 years with 5 children, he balances a successful career with family life, while staying true to his values.
Rodney is always looking for new experiences, his curiosity leads him to new paths in which he's always one step ahead of the game. One of these paths led him to fulfil his longtime dream of making his very own movie. But writing the very first Pathe Original; Suriname (2020) wasn't enough for Rodney. He also produced the movie with his production company Studio Vizaviz and played the leading role. 
The production of his latest movie is set to start in July of 2021. In collaboration with Concept Street (an MGM company) Lam will be writing, producing and starring in this film.
To say Rodney is a people person would be an understatement. Empowering others and helping them to make the right choices in life has always been the reason Rodney gets out of bed in the morning. He's an inspiration to many and lets them feel like they are part of something bigger. At the age of 20, Rodney became a youth pastor in Amsterdam, supporting and mentoring detainees into rebuilding their lives. With that same vision of support and inspiration, he is, together with the founders, now at the helm of the internationally successful fashion label Daily Paper. 
You've probably spotted Daily Paper in the streets of Amsterdam, but the local concept quickly spread across the world as one of the freshest streetwear labels. Rodney has a lot to do with that success, operating behind the scenes with day-to-day management, professionalizing the company and managing its growth. His experience as a business consultant for international media and real estate companies has helped him to become a major player in the company as a co-owner and director. The label now has 60 employees from different backgrounds, is opening stores in Amsterdam and new openings are planned for London and New York. 
Rodney sees his entrepreneurship as a way to make a difference in society. Preaching a good story is one thing, but actually turning your values into actions is what truly matters. Everything he does spreads a message of inclusivity, and he has shown that a company can be run by young people, with different ethnicities and a diverse management team. Nothing can get in the way of Rodney's passionate spirit, and it's only a matter of time until we'll see what he's got in store for us next.