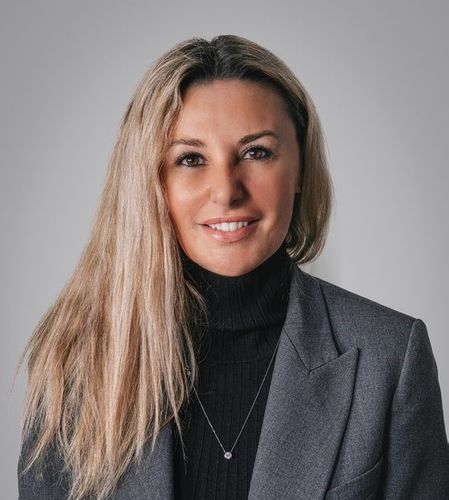 Raffaella Campagnoli

Chief Strategy Officer
,
Majid Al Futtaim Retail
Raffaella Campagnoli is the Chief Strategy Officer at Majid Al Futtaim Retail. She spearheads the company's strategy office, developing all-inclusive strategic priorities in alignment with the Retail Executive Committee and the Board of Directors to be implemented across the portfolio, translating strategic pillars into actions and clear performance indicators. In order to orchestrate strategy and execution, she also oversees the Transformation and Corporate Development functions, working closely with the leadership team to ensure successful and seamless business development and execution of the company's key strategic projects.
Raffaella brings more than 20 years' experience in the Retail, Consumer and Travel industries, having led significant transformation programmes across the US, Europe, Turkey, Singapore and the Middle East. In her most recent role, she was the Founder and Managing Director of LIRA Strategy Partners, her own boutique strategy firm aimed at accelerating business ecosystems. Prior to this, she played a key role as Managing Director of Accenture Strategy – where she spent 14 years within Europe, Asia, Middle East and Turkey.
Raffaella holds a Bachelor's of Business Administration in Strategy from SDA Bocconi, Italy, and multiple training programmes from INSEAD and Cornell University.
About Majid Al Futtaim
Founded in 1992, Majid Al Futtaim is the leading shopping mall, communities, retail and leisure pioneer across the Middle East, Africa and Asia.
A remarkable business success story, Majid Al Futtaim started from one man's vision to transform the face of shopping, entertainment and leisure to 'create great moments for everyone, every day'. It has since grown into one of the United Arab Emirates' most respected and successful businesses spanning 16 international markets, employing more than 45,000 people, and obtaining the highest credit rating (BBB) among privately held corporates in the region.
Majid Al Futtaim owns and operates 29 shopping malls, 13 hotels and four mixed-use communities, with further developments underway in the region. The shopping malls portfolio includes Mall of the Emirates, Mall of Egypt, Mall of Oman, City Centre malls, My City Centre neighbourhood centres, and five community malls which are in joint venture with the Government of Sharjah. The Company operates its own health and beauty concept brand, myli, and is the exclusive franchisee for Carrefour in over 30 markets across the Middle East, Africa and Asia, operating a portfolio of more than 460 outlets including City+, the region's first checkout-free store, and an online store.
Majid Al Futtaim operates more than 600 VOX Cinemas screens as well as a portfolio of world-class leisure and entertainment experiences across the region including Ski Dubai, Ski Egypt, Dreamscape, Magic Planet, Little Explorers and iFLY Dubai. The Company is parent to a Fashion, Home and Specialty retail business representing international brands such as Abercrombie & Fitch, Hollister, AllSaints, lululemon athletica, Crate & Barrel, LEGO and THAT, a Majid Al Futtaim fashion concept store and app. In addition, Majid Al Futtaim operates Enova, a facility and energy management company, through a joint venture operation with Veolia, a global leader in optimised environment resource management.