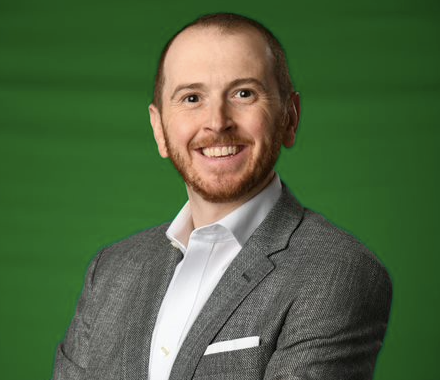 Patrick McIntyre

Head of Global Retail
,
Mars Retail Group
Patrick McIntyre is Head of Global Retail for Mars Retail Group. Famous for the Big and Bold Flagship M&M'S Physical Stores. Patrick is an engaging leader who drives for results through strong associate development and collaborative leadership. With a nimble and curious mindset, he has built several physical and digital retail businesses though quality and long-lasting growth.

After selling his private retail business in 2007 he joined Target Stores. While at Target he was promoted several times holding a variety of store and business partner corporate roles over the 5 years. Currently Patrick works for Mars Retail Group where he directly manages the Strategy & Operations of M&M's Global Retail. He is also responsible for the business development and physical expansion teams; having extensive real estate and retail start-up knowledge in the US, Europe, and Asia.

Patrick's professional interests revolve around driving positive retail results through inclusion and diversity, team and talent development, value chain management and solid P&L performance. He has a strong ability to communicate results and performance analysis in the form of presentations, feedback, reports and mentoring to corporate partners, investors, and senior leadership. He has direct responsibility for 500M+ in sales and 1,000+ employees.
Introduction to Mars, Inc. - About us
Mars has been proudly family owned for over 100 years. It's this independence that gives us the gift of freedom to think in generations, not quarters, so we can invest in the long-term future of our business, our people and the planet — all guided by our enduring Principles.
We believe the world we want tomorrow starts with how we do business today. Our bold ambitions must be matched with actions today from our more than 115,000 Associates in 80 countries around the world.
Some of our current initiatives are:
Investing $1 billion over the next several years to become sustainable in a generation
Working to improve the wellbeing for families around the world
Leveraging and sharing our research to create a better world for pets
Every day we are one step closer to the world we want tomorrow, through our steadfast commitment to action today.
Mars operates in 4 segments: Mars Retail Group LLC (a division of Mars Wrigley), Mars Wrigley Confectionary, Mars Food, Mars Petcare and Mars Edge. Each of these segments is under the singular Mars vision and works towards the common purpose of building a better world.
Mars Retail Group LLC
Headquartered in Newark, New Jersey, U.S., the Mars Retail Group creates and builds retail businesses that build the brands of Mars, Incorporated. Today, MRG conducts business in three continents in 14 countries. We reach consumers through four distinct yet interdependent channels. Our most prominent brand is the M&M'S Physical business represented by 7 flagship stores around the globe; they are located Las Vegas, New York, Orlando, Minneapolis, London, Berlin and Shanghai. Our digital Channel mms.com, which serves more than 10 countries supported by through unique factory / warehousing networks in the US and in France. Our Wholesale channel which operates nearly exclusively in the US offers the best of our portfolio through known and established retailers and candy distributors. Lastly, we have a licensing channel brings the best of the M&M's brand to life through inbound and outbound agreements in General Merchandise and Chocolate.
Mars Wrigley
Mars Retail Group, is the direct-to-consumer business unit within the Mars Wrigley division. Mars Wrigley believes our world is a better place when it's full of smiles. For more than 100 years, we've been making better moments through our much-loved treats and snacks like M&M'S®, SNICKERS®, ORBIT® and SKITTLES®.
That's what makes us excited to come to work every day: the chance to make our iconic products even better, share them with even more people, and bring even more smiles to the world.
Our Values
The Five Principles form the foundation of how we do business today and every day. With 115,000 Mars Associates working in 80 countries across the globe, clear direction and a moral compass are essential. The long-term future of our business and the planet depends on us to stand for more and take bold action. That's why we take every opportunity to make a positive impact in this ever-changing world by leveraging our guiding philosophy that has always differentiated us — The Five Principles.
We put The Five Principles at the center of every decision we make. This means:
We are committed to Quality of work and contributions to society.
We embrace our Responsibility (as individuals and a company) to act now.
We base decisions on Mutuality of benefit to our stakeholders.
We harness the power of Efficiency to use our resources to maximum effect.
We have the financial Freedom to make our own decisions, unrestricted by motivations of others.