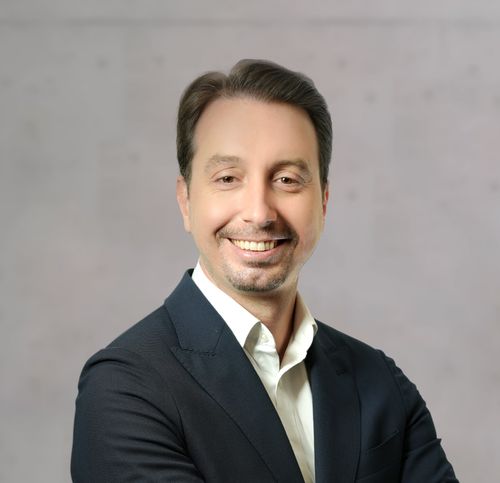 Patrick Fallmann

Partner/General Manager
,
Store Makers - Middle East
With an Austrian college diploma in furniture engineering and interior design he started his career in the shopfitting industry as a Project Engineer in 2005 at the 'umdasch group' headquarters in Austria.
2006 he has assumed the role as a Project Manager and has realised projects for umdasch in the UK and Ireland and supported the set up of a local subsidiary with more independent operations on the ground.
After starting an MBA at Oxford Brooks University in 2011, he followed an opportunity with umdasch in the Middle East to strengthen the project management set-up on the ground and structure it for growth.
In 2016 he assumed the responsibility as Managing Director for umdasch in the Middle East and relocated their existing workshop in 2019 to a new 70,000sqft facility with renewed office space in Dubai, to set the foundations for further growth.
In 2021 the Store Makers in the Middle East finalised a merger agreement to incorporate 'JWP Technical Works' & 'HDD Interiors' under our roof in Dubai and add an additional client base with new service modules to the scope in the region.
"We strongly believe success is only possible through focus on sustainable value creation for all stakeholders of our business. Our loyal customers, our dedicated team members, the entire supply chain as well as the local community that we operate in shall thrive sustainably when we make successful stores." Patrick Fallmann
About Store Makers:
Rooted in craftsmanship, innovation, and timeless high-quality fit-outs, the Store Makers - Middle East are one of the largest and most renowned companies for retail interiors in the Middle East with its substantial manufacturing capacities and retail expertise, as well as its wide range of innovative services.
With their extensive portfolio of successfully developed projects in the field of Lifestyle Retail, Food Retail, Premium Retail and Digital Retail, the Store Makers have the opportunity to work with leading International luxury groups like Kering, LVMH and Richemont with projects across the region. Many local and international premium brands, department stores, and travel retail projects such as for IWC, Breitling, De Beers, Michael Kors, Tory Burch, Salvatore Ferragamo, Stella McCartney, Karl Lagerfeld, Magrabi and many more.
The company's regional headquarters are located in Dubai Investments Park 2 and are powered by the global umdaschgroup. With around 20 branches in Europe and the Middle East, The Store Makers and its four operating business units realise yearly more than 7,000 stores, including 200 turnkey projects as general contractors.