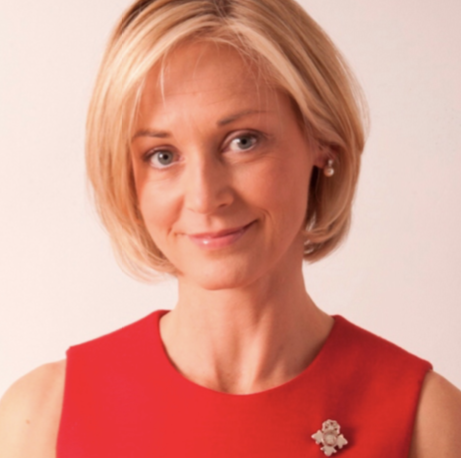 Mich Turner MBE

Founder
,
Little Venice Cake Company
Mich Turner MBE
"From Downton Abbey to Buckingham Palace, Little Venice Cake Company has created cakes for celebrities and international royalty including His Majesty King Charles III, Her Majesty Queen Elizabeth II, Pierce Brosnan, Sir Paul McCartney, Emma Thompson, Sharon and Ozzy Osbourne, Gordon Ramsay and David Beckham"
Founder of LittleVenice Cake Company.www.littlevenicecakecompany.com, Mich is a qualified Food Scientist who held the position of Patisserie Buyer for Harvey Nichols in her early career and now has over 25 years' experience in the food industry. She is described as 'Queen of Couture Cakes' thanks to her multi-award winning designs and A-list clientele and among her many accolades, Mich has been named as Harper's Bazaar & CHANEL Entrepreneur, was presented as a life member of Scottish Bakers'Association and recognised as a Satinice Artist of Excellence. In 2010, she received an MBE for her services to the catering industry with further recognition from her industry in 2018 when Mich was awarded the Freedom of the City of London and became an ambassador for the GREAT campaign. A successful writer and author of seven international bestselling books.
As well as live demonstrations Mich hosts awards, is an accomplished speaker on business, science and entrepreneurship, the world of the luxury market and delivering a bespoke service, food waste management and environmental challenges and what drives her own inspiration as well as a light-hearted insight in to the world of celebrities through their cakes. She also speaks on current topics from dietary through empowering women in science to mindful baking and the positive impact this can have on wellness. 2019 saw Little Venice Cake Company mark 20 years as a luxury business and the announcement of their first cake atelier outside of the UK to open at Atlantis, The Royal in Dubai, UAE.
About Little Venice Cake Company
Founded in London in 1999, Little Venice Cake Company has an unrivalled prestige in the world of luxury, designer cakes. The company's quality, impeccable service and creative flair ensured it quickly and firmly established itself as the go-to, preferred cake supplier for many of the most prestigious hotels, venues and event planners in London and UK.
Creating spectacular cakes for International Royalty, Film, Media and Celebrities including Pierce Brosnan, Sir Paul McCartney, David Beckham, Madonna, Gordon Ramsay and Her Majesty the Queen, Little Venice Cake Company has held an unrivalled prestige for over 20 years.
Spearheaded by the company's founder, Mich Turner MBE is a qualified Food Scientist, internationally published author, teacher and former Bakery and Patisserie Buyer. The company prides itself on providing completely bespoke designs combining a refined opulence with intricate handcraftsmanship and totally indulgent cakes.
In 2009 the company was recognised as a Walpole Brand of Tomorrow and is an active supporter of the UK's GREAT campaign.
"The cake should be a feast for the eyes and a memory for the palate.' MICH TURNER MBE