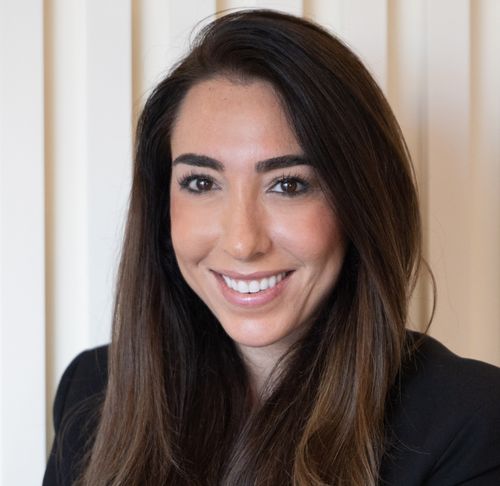 Maria Gedeon Mohr
Founder & CEO
,
Gedeon Mohr and Partners
A strategic, transformative and tech-savvy customer and marketing executive with 20 years of experience in building global brands in retail, entertainment, hospitality and destinations.
Maria founded Gedeon Mohr & Partners to service clients around the world helping them grow, transform and solve problems. Maria is the former Chief Customer and Marketing Officer of the Chalhoub Group the largest fashion and beauty retailer in the MENA and the JV partner of LVMH, the world's largest luxury group conglomerate. In her capacity, Maria drove the marketing and customer transformation overseeing brand building, customer engagement, insights and advanced analytics, customer experience, partnerships, loyalty, and content for the group.
Maria began her career as an entrepreneur in 2002 by founding Select, an events and entertainment start-up. She moved to the UAE in 2006 to work on the World Future Energy Summit a partnership between Turret Media, Masdar, and the Abu Dhabi National Exhibitions Centre and was then responsible for managing marketing and sponsorship for the Turret Media consumer portfolio including Taste of Dubai, and the Abu Dhabi Art Fair to name a few. In 2009 Maria was appointed as Director of Marketing and Communication at Zayed Sports City (a Mubadala subsidiary) where she was responsible for reigniting the brand, turning the company around, and transforming marketing.
In 2016 Maria moved to Majid Al Futtaim, the leading shopping malls, retail, and entertainment conglomerate in the MENA. Part of the senior executive her role consisted in managing a group of 70+ award-winning marketers for the leisure, entertainment and cinemas business. During her tenure, Maria transformed the Marketing and customer organisation to instil an innovative, creative, customer-obsessed, and data-driven culture.
Maria holds a bachelor's degree in Advertising and Visual Communication from the Académie Libanaise des Beaux Arts (alba) in Beirut. She is also a board member of the established Marketing Society Middle East Chapter and Almentor.net the largest e-learning platform in the Arab world.
She is a proud working mom of two and is a huge proponent of culture and D&I. She was a former national ski champion and is an avid tennis player. She loves art, hotels, and food and spends her spare time traveling, exercising and cooking for friends. Maria also supports start-ups from the MENA region and mentors future marketing leaders.
About Gedeon Mohr & Partners
At Gedeon Mohr & Partners we bring real-world solutions to solve complex challenges - We are designed by leaders for leaders and understand the impact a sustainable strategy and solid frameworks have on the growth of an organisation.
We want to revolutionise the consulting world, and our agile model allows us to make consulting more accessible to clients. Through our experts from across the world, we bring over 200+ years of combined experience gained from working at the forefront of industries, focused on delivering sustained growth; it means our counsel is considered, meaningful and underpinned by tried and tested, practical frameworks and solutions proven to generate the desired impact.
We bring sophistication through our design thinking approach with data and the customer at the heart of everything we do. All too often consultancies provide complex strategies that are costly and challenging to implement, and where others overcomplicate, we simplify.
We are committed to supporting companies that fulfil their real-world responsibilities through our advisory work to deliver long-term sustainable solutions underpinned by environmental, social and governance factors. We are passionate about diversity, equity and inclusion and aim to advise our clients to advance their agendas to become more attractive employers that lead in their category.