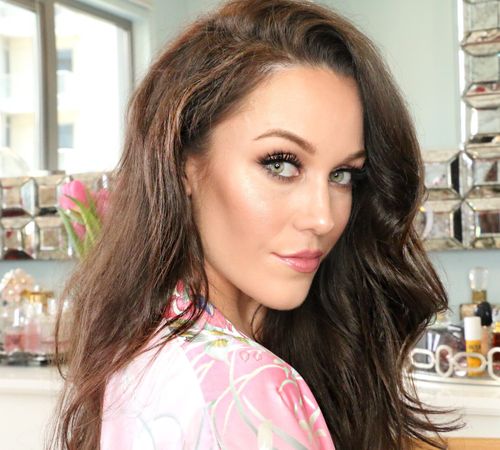 Lauren O'Connell

Beauty Editor
,
Cosmopolitan Middle East
American beauty expert, Lauren O'Connell, is the Beauty Editor for Cosmopolitan Middle East magazine and a science geek. Or geek chic as she likes to say. Lauren has a Bachelor of Science in bio-mechanical engineering, a Master of Science in nursing, and a memorable way with words. She is a New York Film Academy certified broadcast journalist. In addition, she has trained extensively as a TV Presenter under the tutelage of Gareth Davies, creator of the Strictly Come Dancing and Dancing with the Stars television programs.
Lauren frequently interviews celebrities and beauty brand founders, including Huda Kattan, Mario Dedivanovic, and Charlotte Tilbury. She interviewed Jo Malone, founder of Jo Loves, at the 'Next in Beauty' Conference at Beautyworld Middle East. She also participated in a panel discussion at 'Next In Beauty' on future projections of aesthetic trends. In December 2021, Lauren moderated the fireside chat at the Futr World summit in Abu Dhabi between Michael Ward, CEO of Harrods, and Kerem Atasoy, Vice President of Farfetch. She regularly hosts live events for Cosmopolitan ME in the GCC region.
Always thinking outside the box, Lauren combined her passions for beauty, wellness, and science to create skincare and makeup ingredients-focused content with a cosmic twist for her social media platforms and website, Planet Lauren. The launch of Lauren's weekly Instagram Live show, Cosmic Chats with Lauren O'Connell, was an instant success. Lauren interviews influential people in the beauty, holistic health, and wellness industries about anything and everything under the sun.
She recently published her first eBook, Manifest Like Lauren, to share her special method of bringing anything she desires into her life. Lauren is also a certified Reiki Level One self-healer and is forever on a journey of self-exploration. Lauren aims to uplift women and shares tips and tricks on how to navigate their own internal compasses.
Lauren lives in Dubai, United Arab Emirates with her husband, two children, and labradoodle puppy. She's known to frequently answer the age-old question, "Mom, what's for dinner?!".
About Cosmopolitan
Launched in April 2011, Cosmopolitan is the largest-selling young women's magazine in the world. Cosmopolitan Middle East edition will inform, educate, entertain and encourage the young women from this region to be the best they can in every area of their lives.