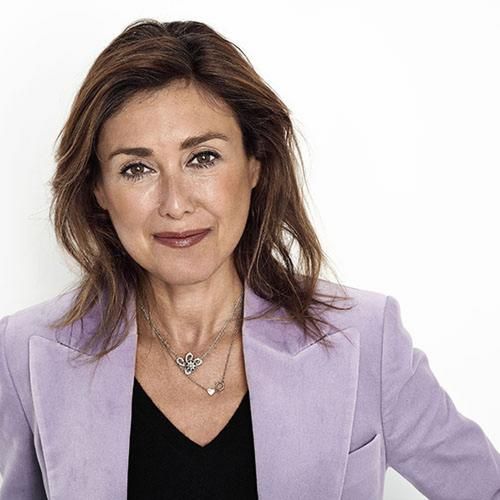 JULIA GOLDIN
As Chief Marketing Officer at the LEGO Group, Julia Goldin is responsible for leading and inspiring the creation of LEGO play experiences which excite and educate kids. Julia's talented team is at the core of the LEGO brand, developing the product portfolio and experience, and marketing and building of the brand to tell the stories of how millions of kids play and learn with LEGO through content, communication and digital channels.

Julia is responsible for a diverse team, including product development, marketing, research and insights, media and marketing strategy, social media, licensing, partnerships and sponsorships, and also the LEGO Group's own creative agency.
During her time with the LEGO Group, Julia has led her team to launch the brand's award winning safe social media platform for kids called LEGO LIFE; two highly successful movies - LEGO Batman Movie and LEGO Ninjago Movie; and new products which integrate innovative digital technology to enhance play experiences for kids, such as LEGO BOOST which engages kids in coding in a very fun way.
Prior to joining the LEGO Group in 2014, Julia was Global Chief Marketing Officer at Revlon. She also had a 13 year career with the Coca-Cola Company, where she held several senior global and regional marketing roles, including Division Marketing Director of Northwest Europe and deputy Chief Marketing Officer of Japan. Julia holds an MBA in International Marketing and Finance from the University of Chicago Graduate School of Business.