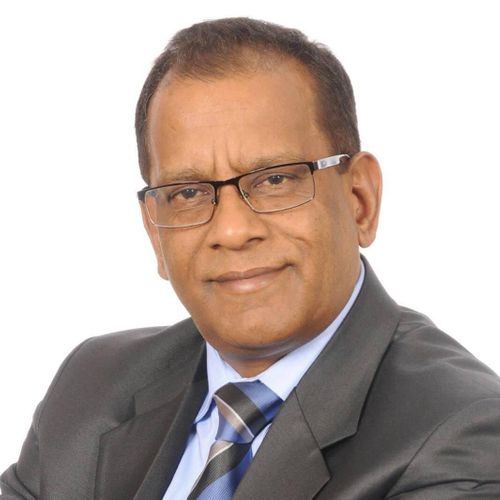 Hon. Soomilduth Bholah
Minister of Industrial Development, SMEs and Cooperatives
,
Government of the Republic of Mauritius
Hon. Soomilduth (Sunil) Bholah is heading the Ministry of Industrial Development, SMEs and Cooperatives since 12th November 2019. Prior to that he held the ministerial portfolio of Business, Enterprise and Cooperatives from December 2014 till 11 November 2019. He is a Chartered Accountant as well as a fellow of the Chartered Institute of Management Accountants (UK). He is also a member of the Chartered Global Management Accountants of USA. He has served for 35 years in a Senior Management position in the Private Sector.
He has been an active member of the ruling party, the Mouvement Socialiste Militant, for several years and was elected Member of Constituency No. 10 in the December 2014 General Elections. He has been a Social Worker for the past 25 years, bringing his contribution in various fields pertaining to inclusive and social integration.
Since the beginning of his mandate as Minister of Business, Enterprise and Cooperatives, Hon. Soomilduth Bholah has always been attentive to providing the necessary incentives to create an impetus for entrepreneurial attitude and a culture of innovation which, according to him, need to be fostered among local entrepreneurs and cooperators.
For SMEs to effectively contribute to the economic transformation of Mauritius, Minister Bholah constantly advocates for a strong shift at various levels in favour of SMEs, and more particularly towards High Growth Potential ones that have the ability to spur economic activities and create jobs. He is particularly adamant in helping SMEs that are not sufficiently equipped to face the challenges of globalization and trade and which are thus frequently under pressure on domestic markets from cheaper imports and foreign competition. He has, till now, shown his determination to tackle the daunting task of creating a holistic SME support framework for Mauritian entrepreneurs.
Through his commitment and his 'on the field' approach, he has constantly demonstrated that he has strong faith in the cooperative movement. This has instilled a spirit of revival in the sector after several years of stagnation and in view of helping cooperatives to fulfill their potential, he spearheaded a revamped regulatory framework for the sector in 2016 so as to adapt with the new structure under which businesses are operating nowadays. His mandate is, to date, marked by a variety of incentives, facilities and support services provided to cooperative societies to enhance their visibility as well as propel and strengthen their development.
For the Industrial Development, Minister Bholah's vision is to boost the industry segment so as to better contribute to economic growth, job creation and wealth generation. During his present mandate, he will strive to build a sustainable and an inclusive ecosystem whereby enterprises thrive in the most appropriate conditions.