Eric Erhardt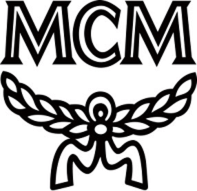 President EMEA
,
MCM Worldwide
German born, Eric Erhardt was educated in Paris where he studied at world-class business school HEC Paris. After working several years at The Boston Consulting Group, he immediately entered the fashion world. Since then he became an expert in brand building, retail and wholesale within the luxury goods industry in all major global markets.
He gained his first experience in the industry working for Saint Laurent where he developed the wholesale distribution in Europe and Middle East.
Prior to his time at MCM from 2006-2010, Erhardt was the CEO of Talbot Runhof, establishing successfully a RTW brand, excelling in cocktail & evening wear in the international luxury market.
In 2017, Erhardt left his post at Talbot Runhof for the position of President EMEA MCM. There, he oversees Business Development, Marketing, Sales and Merchandising across the brand's presence in Europe and Middle East. Eric Erhardt lives and works in Zürich.
About MCM
MCM is a luxury lifestyle goods and fashion house founded in 1976 with an attitude defined by the cultural Zeitgeist and its German heritage with a focus on functional innovation, including the use of cutting-edge techniques. Today, through its association with music, art, travel and technology, MCM embodies the bold, rebellious and aspirational. Always with an eye on the disruptive, the driving force behind MCM centers on revolutionizing classic design with futuristic materials. Appealing to the 21st Century Global Nomad generation - dreamers, creatives and digital natives - MCM's millennial and Gen Z audience is genderless, ageless, empowered and unconstrained by rules and boundaries.
MCM is currently distributed online and in 650 stores worldwide including Munich, Berlin, Zurich, London, Paris, New York, Hong Kong, Shanghai, Beijing, Seoul, Tokyo, Middle East and more. For further information about MCM: www.mcmworldwide.com.