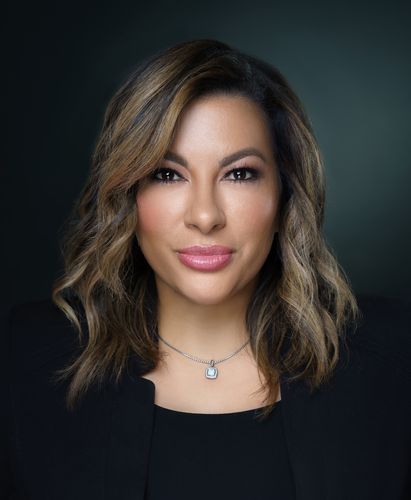 Asma Ishaq

Asma Ishaq is the Chief Executive Officer of Modere's, a global, live clean lifestyle brand whose advanced science portfolio of beauty and personal care, health and wellness, and household products is currently sold in 44 international markets. Ms. Ishaq pioneered the collagen/HA dietary supplement and skincare markets when she co-founded Jusuru International in 2009 with a blue-ribbon product line based on Liquid BioCell®, a highly successful, premiere line of patented liquid collagen and hyaluronic acid nutraceuticals, nutricosmetics and skincare products. Ms. Ishaq led Jusuru through its acquisition by Modere in February 2017 and was appointed Modere's CEO less than one year later in January 2018.
Ms. Ishaq was named Chairperson of the Collagen Stewardship Alliance, the collagen trade association created by the Trust Transparency Center, in March 2020. She is also a committee member on the Council of Responsible Nutrition, an active member of the Committee of 200 (C200) and the Young Presidents Organization (YPO), a Zenith member of the Women President's Organization (WPO), and serves on the Board of Directors of the DSA, DSEF and CEO Council of the World Federation Direct Selling Association (WFDSA).
In 2021, Ms. Ishaq catapulted Modere to no. 1 on the 50 Fastest Growing Women-Led Companies list after having debuted at no. 3 on the prestigious list in 2020. Her stewardship also led to Modere's ranking on Newsweek's 2021 list of 100 Most Loved Workplaces. NutraIngredients named Ms. Ishaq NutraChampion in 2020, honoring her lifetime achievement and contribution to the nutrition/natural products industry. A sought-after speaker on industry stages including the World Collagen Conference and NutriCosmetics Summit, Ms. Ishaq's work has earned recognition and awards from organizations such as SupplySide West, New Hope and the DSA. She has also appeared on Fox, CBS, ABC, NPR, and in Forbes as a go-to expert.
About Modere
Modere is an omnichannel, consumer products company that develops and markets clean, health & wellness products through ecommerce and direct-to-consumer channels. The company's branded, award-winning portfolio of clean lifestyle products includes beauty and personal care, nutrition and household essentials that are formulated without the use of thousands of controversial chemicals and compounds.
Serving a community of over 1 million loyal customers around the world, Modere maintains a presence in the U.S., Canada, Australia, New Zealand, Europe, Japan and India.