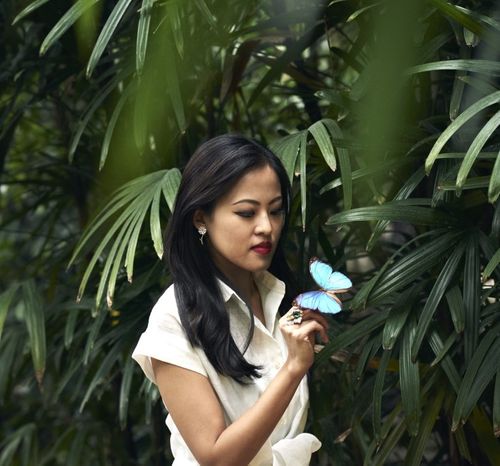 Anabela Chan

CEO & Creative Director
,
Anabela Chan
Anabela Chan is the first fine jewellery designer in the world to champion laboratory-grown gemstones and recycled metals, paired with high jewellery design and artisanal craftsmanship; always driven by a focus on ethical and sustainable innovations.
Independently founded in London in 2013 and a pioneer for merging Science with Art, Anabela's creations are worn by global superstars from Beyonce to Rihanna, Lady Gaga to Taylor Swift, Dua Lipa to J Lo, Anne Hathaway to Julia Roberts from The Oscars to The Grammys, BAFTAS to The Met Gala and beyond.
Born in Hong Kong and raised in the UK from age 10, Anabela trained as an architect at University College London, and practiced with Lord Richard Rogers at New York's Ground Zero project. A Summer internship at Alexander McQueen designing prints and embroidery led her to transition into fashion design for the next five years, before returning to the Royal College of Art to train as a jeweller with a Master of Arts in Goldsmithing & Jewellery.
Anabela is a currently CEO and Creative Director of her eponymous brand, she is a Design & Innovation Ambassador for Great Britain and Visiting Lecturer at Royal College of Art. In 2020 her brand was awarded British Luxury Brand of Tomorrow, and in 2022 Anabela was named as Walpole's 50 Most Influential People in British Luxury - for pioneering new business ideas, and paving the way for change at pace.