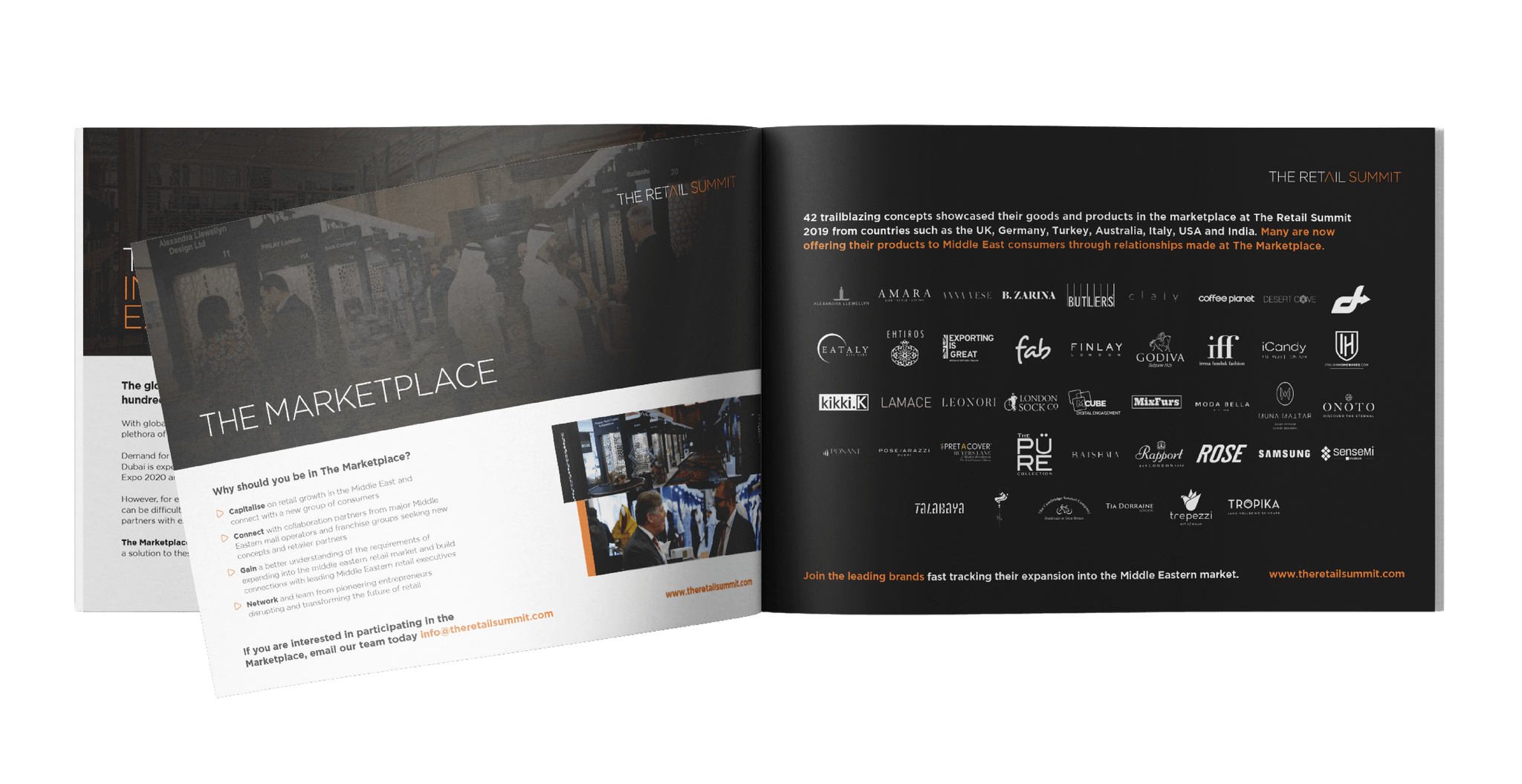 The Retail Summit is delighted to present The Marketplace, a curated and experiential exhibition designed to showcase exciting young retail brands from across the world looking to explore opportunities in the Middle East.
For more information, please fill in the form to download the Marketplace Brochure.

Want to know more about The Retail Summit?
Explore using the links below: