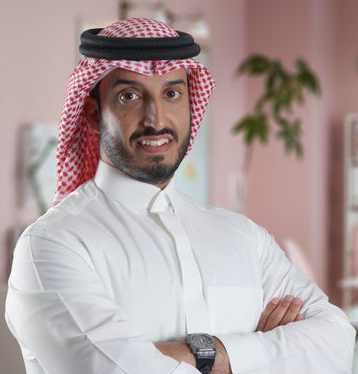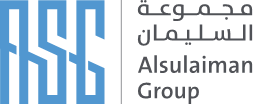 Saud Alsulaiman
saud Ghassan Alsulaiman is Alsulaiman Group Chief Executive Officer focusing on expanding the group portfolio in modern retail and logistics businesses that are digitally enabled. The Alsulaiman Group as an active retailer and retail related services group which is represented by 6 companies serving Saudi Arabia and GCC countries. Saud Alsulaiman has expanded the group through M&A and partnerships into segments of "Omni-channel Retail", "Platforms & Market Places", "Ecommerce Fulfilment", "Last Mile Delivery" and "Home Services".
Saud was previously the Chief Executive Officer of IKEA Saudi Arabia & Bahrain for around 8 years. He first joined IKEA in 2003 as a logistics co-worker in Costa Mesa, Los Angeles, and then took up the position of an interior designer in the interior design department. In 2006, Saud moved to IKEA Jeddah, Saudi Arabia to work as an interior designer, eventually leading him to head the department as the Communications and Interior Design Manager. Saud has steadily climbed the ranks of IKEA Saudi Arabia, taking up top management positions and then taking over as CEO in September 2013.
Under Saud's leadership, IKEA Saudi Arabia achieved #1 Rank in the retailer category in YouGov BrandIndex Saudi Arabia best brand ranking, IKEA Jeddah Store ranked #1Globally in Revenue out of +360 stores globally, Moved IKEA KSA Stores in 3 years from ranking globally in revenue +100 ranking as stores to Top 10 stores ranking in revenue globally, IKEA KSA achieved 3 years in a row the highest growth stores and country globally, IKEA KSA achieved the highest revenue and profit growth in its history and outpaced all other IKEA stores across the globe to finish number 1 in revenue growth and top 3 in net profit margin.
His experience and influence also covers a wider spectrum, he established four different companies as an entrepreneur, the largest of them Flow Progressive Logistics. His experience covers the below: • Board member IKEA Saudi Arabia & Bahrain • Board member IKEA Global Strategic Development Council • Board member IKEA Global Strategic Sustainability Council • Managing Director and Co-founder of Flow Progressive Logistics • Chairman of Salasa logistics company • Board member L'azurde Jewelry • Board member of Saudi Angle Investors • Honorary Consul of Sweden for Saudi Arabia • Vice President Saudi Swedish Business Council • Board member of Saudi Arabia Ministry of Transportation Saudi Logistics Academy • Board member of Commercial Sector Board at Jeddah Chamber of Commerce • Board member of Logistics Sector Board at Riyadh Chamber of Commerce • Board member of Flow Progressive Logistics • Board member of Athath Cooperative Association
His educational background also spans through various continents and includes a BA in Interior Design from the Design Institute in San Diego, an Executive MBA from Hull University, Executive Masters in Change from INSEAD and a CBE in Digital Business Leadership from Columbia University. Saud is a father of four lovely kids, Abdulelah, Laya, Luluwah and Dana.